Elke Mastwijk (1967)
When we move well we perform better. I teach the Alexander Technique to people who wish to explore and improve the way they move and function. I work with young children, adolescents and adults from all backgrounds and walks of life; office workers, truck drivers, horseriders and also musicians, actors and singers. When needed I use my Cranio Sacral techniques to facilitate deep release of connective tissue which I then integrate to enhance movement, posture and poise.
Because of the specific way I combine Aelxander Technique and CranioSacral therapy my skills have been sought out by people seeking relief from trauma, pain and discomfort after accidents (whiplash), surgery and orthodontic or invasive dental treatment.
I am based in Amsterdam but through my international network I also work in Spain, Belgium, Germany, Switzerland and Austria. I give lectures and courses for Alexander Technique colleagues about the relationship between a healthy cranio sacral system and balanced and upright posture.
When I was first introduced to the possibility of working with horses as an equine Cranio Sacral therapist in 2008 I discoverd that Maureen Rogers was a pioneer in this field and I travelled to the United States to train with her. Horses obviously cannot interact verbally and either they respond, or they don't. Often they respond with a deep release after which they regain balance and are able to maintain a better head-neck-back relationship. This work has helped me "think out of the box" and to apply valuable insights from CranioSacral therapy to my work as an Alexander Technique Teacher.  I take private riding lessons myself from a teacher who has a background in classical dressage, Centered Riding and a training in coaching with horses. I teach Alexander Technique to riders. Several times a year I teach courses in body awareness when communicating with horses on the ground. During these courses I explore with students how subtle changes their body language affects their interaction with horses.

Early 2015 I completed a one year Reflex Inhibition Training to gain a better understanding of early childhood development and its relevance to adult balance and coordination skills. How do babies develop? Which early reflexes lay down the foundation for attention, balance and coordination skills? Wat is healthy, what is unhealthy? How do babies develop a sense of what is left and what is right? What is up and what is down? What is back and what is front? Obvious and essential skills that we all need to develop in order to maintain balance in an upright position. Studying early chidlhood development and the implications of problems with birth, feeding, crawling, and sleeping in the first months of life has helped me understand why some people find it so much easier than others to regain poise and balance as adults. It has deepend my knowledge and work as an Alexander Teacher. I give private Reflex Inhbition sessions using Kinesiology as I was taught by Margaret Mulder in the Netherlands. I am available to give lectures and workshops on the subject as well.
It is my passion to help people reach their full potential and thrive.
Training: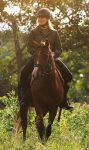 Alexander Techniek Opleiding Nederland, Arie-Jan Hoorweg (1993-1996)
Post Graduate Constructive Teaching Centre Londen, Walter Carrington (1996)
Upledger Doorn – CranioSacraal Therapie I(2001-2005)
– CranioSacraal Therapie II (2003)
– Somato Emotional Release (2004)
– CranioSacraal Therapie in de pediatrie (2005)
Equine CranioSacral Therapy, Maureen Rogers USA – (2008-2015)
-ECS 1, ECS2, ECS3, as well as cranium dissection (ECD)
Reflex Inhibtion Therapy,  Margaret Mulder, Netherlands (2014-2015)
I am a strong believer in life long learning. I enjoy learning new skills.  Over the years I have taken up (belly)dancing, singing lessons, martial arts and meditation. As well as courses in human and horse anatomy, energy healing, family constellations and kinesiology. Currently my spare time is mostly filled with riding lessons.
I am a registered member of the Dutch Society of Teachers of the Alexander Technique: NeVLAT for which I was both active as Secretary and Chair and member of the complaints committee.